Step 1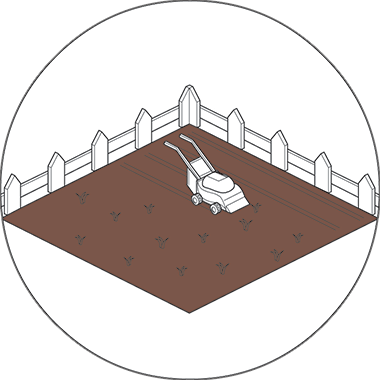 Remove your existing lawn and use weed killer to get rid of any existing plant growth and prevent it from reoccurring - for this you can use a Turf Cutter if you have one, or alternatively a shovel will also do the trick. You will need to remove around 5-8mm to make sure no regrowth.
Edge the area you are covering with timber to create a boundary around the perimeter. Knock it into the soil with a hammer and a spare piece of timber so that it sits level with the surrounding area(s) and is secured in place.
Step 2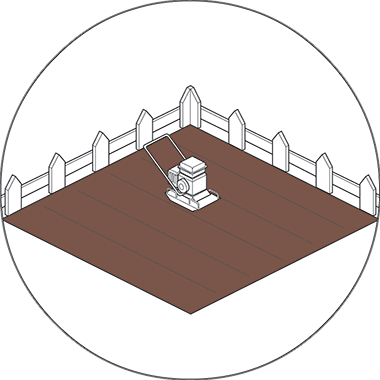 Compact the soil until it is firm yet porous using a whacker/vibrating plate. Add a layer of hard core it is recommended around 50-75mm of MOT Type 1 or if your garden suffers poor drainage or you have pets use Limestone chipping. Then add roughly 15mm of sharp sand or dust granite to the area, compacting again and ensuring that it is back to being level with the surrounding area - you will need around 25kg of sand per m².
This creates a solid base which prevents sinkage of your new lawn, whilst also allowing it to drain away rainwater sufficiently. Once you are happy with your sub base lay over your weed membrane & attach it to your perimeter trimming away any excess.
Step 3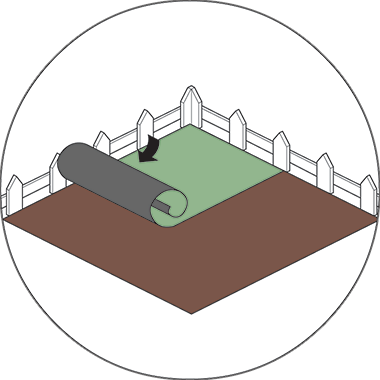 Start the laying process by lining up your artificial grass with one of the corners of your timber perimeter and laying it flat and taut.
To achieve the most attractive result, you need to ensure the pile faces in the same direction for every roll of grass. This gives a more consistent, natural look. The best visually appealing result comes from facing the blades of grass in the direction of your vantage point. For example, for a front garden you would face the blades away from the house and towards the street. For back gardens, the pile is pointed in the direction towards the house as the vantage point is more commonly from inside the home looking outward.
Step 4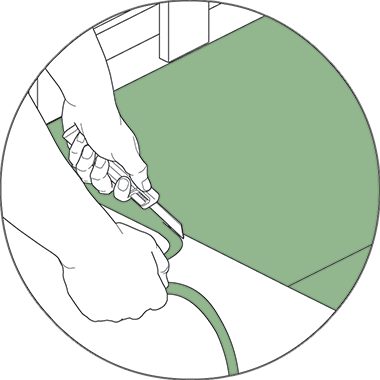 Trim the edges off any cuts that run over the edges of your timber perimeter, so that you're left with artificial grass that perfectly covers the area you've marked out, and use galvanised fixing nails about every 15cm to secure your grass to the timber frame.
Step 5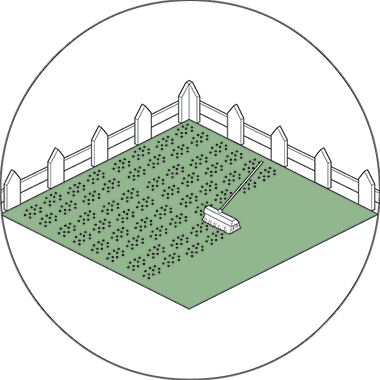 Now that your grass is laid and fixed in place, brush over your new lawn to swap the factory fresh look for one of an authentic garden.
Step 6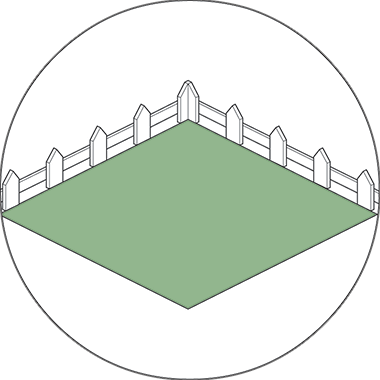 Take a step back and admire your new lawn!
Let us know how you feel by leaving a review and, if you're feeling generous, upload a photo to show others what a good garden should look like.